then this is the most important letter you'll read all year!
Here's why...
Because you can only grow your business just so far - before you become overwhelmed with the details!
"Eliminate Those 'Tear Your Hair Out' Moments
Jeanette is up to her usual: providing relevant, and useful information in a knowledgeable, clear and friendly way. If you are serious about running your business efficiently and profitably, and eliminating that "tear your hair out" kind of moment from lost passwords, expired domains, etc. you need this!

Ellen Shapiro
Repattern.com
Here's Why I Can Make You This Promise...
Hi, I'm Jeanette Cates and I am an Online Business Owner, just like you.
And like you I was drowning in details - I had 200 domains, multiple levels of passwords for each, not to mention the many sites I belonged to! I was buying a bunch of products I didn't even know I had - and paying monthly fees for services I never used. In short, my business was out of control. That's when I decided to take control and organize my online business. It took two years and multiple tries, but I took control!
Now I'm sharing these forms with you. Using these time-tested forms, you will be able to take control immediately and get back to the profitable business you envisioned. No more wasted hours looking for lost passwords, missing receipts, or misplaced files.
Now Is The Time To Take Control
Every minute you wait is another minute you're wasting, wishing you had control of your business - putting off the things you really want to do.
The average person wastes 55 minutes per day looking for lost items
According to a recent marketing study, the average American wastes 55 minutes every day looking for lost items. Why? Because they don't have a solid system for getting & staying organized.

And in your business it's even worse! After all, it's likely this is the first time you\'ve ever been a business owner! You don't have a blueprint for what a business owner does or how they do it. So it's not surprising that the details have gotten away from you.
Here's What's You'll Find In Organize Your Online Business
You'll see which of your marketing activities are paying off, so you can do more of those.

You'll avoid the double-buy syndrome by knowing exactly what you own and where it is.

You'll skip the pain of lost items and go directly to where they are, whether it's a password, an expense item, a project task, or a new product.

You'll be able to relax and enjoy your business again because you'll be confident it's under control.

You won't be embarrassed by having to request your lost login or a refund for the product you just bought AGAIN.
I Can Finally Clear My Desk
& My Brain Of Clutter!
Your getting organized is amazing. I feel like I can finally clear my desk and my brain of a thousand pieces of information (that I could never find anyway) and put them in a place that makes sense. Not to mention a way of keeping track of all the digital "stuff" I've bought and downloaded. Sometimes I would totally forget about things I downloaded until I came upon them by accident in a folder somewhere (usually when I was looking for something else).

Elizabeth Fletcher Brown
www.MassageBusinessCenter.com
You'll gain confidence, knowing you know exactly what's going on in your business.

You'll be able to get back to the tasks you love doing - the ones that you started the business for!
Imagine Having All The Materials & How-To's - At Your Fingertips!
That's exactly what you'll find when you log into the specially-designed Members' Site for Organize Your Online Business. Just look at some of the features waiting for you:
You'll find it one of the easiest programs you've ever used.
But that's not all! Because it continues to grow! We continue to add new FAQs, new videos and new trackers to the site - based on YOUR input! That's right - from other Online Business owners just like you, we get questions all the time. And all of the answers are right here, in this site.
So Here's The Bottom Line For The
Organize Your Online Business System
Inside you'll get the these ready-to-use trackers today. Each of the trackers includes a video tutorial to show you how to use it and how to customize it for your business. You can use these trackers immediately to start taking control of your business.
The World Famous Product Tracker so you can locate everything you own quickly and easily - whether you bought it, created it, or just recommend it

The Profitability Tracker so you know what's working and what's not - so you can repeat the profitable actions and discard the unprofitable ones

The Project Tracker that helps me organize all of the projects I have going on and see where each of them stands

The Autoresponder Tracker that helps me uncover follow-up and cross-promotion opportunites

The Domain Tracker so I'll know what I own, how I'm using it (or not!), and when I need to update across the board

The Success Factors Tracker to see how my marketing activities are paying off - or where they are not!
Now if you paid me for my time to teach you this information, it would cost you well over $1000. And that's assuming I had the time to coach you through this - which I do not.

Instead, you can get all of this information, based on my research and experience, for less than one-tenth of that amount! In fact, I'm offering you a neatly delivered package, chock-full of information for the special one-time price of only $97.00. But hurry! Because I don't know how long I'll leave it at this low, low price
But Let Me Sweeten The Pot For You Even More
With These Instant Bonuses For Acting Now...
Bonus #1: The Secret Time-Saving Tool
You'll use this 15-20 times per day and wonder how you ever lived without it! This one tool can easily save you 10-20 minutes per day!
Bonus#2: Lifetime Updates
I am sharing the exact tools that I use in my business. As I find new trackers or improve the current ones, I'll share those with you. With Lifetime Updates on all of the materials you'll never have to pay for these tools again.
Don't Wait To Organize Your Online Business!
I've removed all of the barriers to your immediate success! There is absolutely no reason not to get started now. In fact, let me offer you this guarantee:
Become More Organized Or Your Money Back!

Your satisfaction is assured through our no-risk, you-canít-lose, 100%, no-questions-asked, iron-clad money-back guarantee.

If for any reason, you arenít thrilled and satisfied with the content of these materials, just contact us within 60 days and weíll refund 100% of your purchase price.

Our guarantee removes the risk - and lets you try all of the materials from "Organize Your Online Business" without worry. You have nothing to lose!
As you can see all the risk is squarely on my shoulders, so....
Here's How To Order Right Now
Go ahead and click the order link below and you'll be on your way to enjoying all the benefits we've talked about here and more! Let's get started right now!
6 Ready-To-Use Trackers, including the Products Tracker, The Profitability Tracker, the Project Tracker, the Autoresponder Tracker, the Domain Tracker, and the Success Factor Tracker.
A dedicated video tutorial for each of the Trackers, showing me how to use it out of the box - and how to customize it for my business
Lifetime Access to all of the tools and tutorials
Free Lifetime Upgrades for all of these tools - plus additional tools and trackers that have been added to the site
The Powerful Secret Time-Saving Tool
Access to a full audio workshop on the productivity tools included here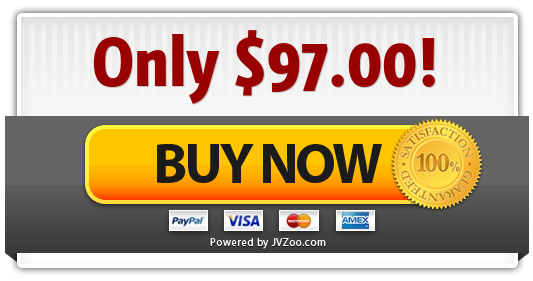 Here's To Enjoying Life More - with an Organized Online Business!
Jeanette S Cates, PhD
Online Success Expert
P.S. - Face it. Every minute you wait to get "Organize Your Online Business" is another minute you're drowning in misplaced pieces of paper, lost passwords, masses of emails to sort through. If you don't take control NOW, it will only get worse! Use this breakthrough system to quickly and easily start profiting from what you already own and more! Get Organized Now!
P.P.S. I have shared the exact forms and techniques I use in my business daily. It's taken me ten years to perfect these tools - and they're yours when you sign up today.